*SOLD OUT* Introduction Weekend Communication Science 2018
28/09/2018 19:30

-

30/09/2018 14:30

€36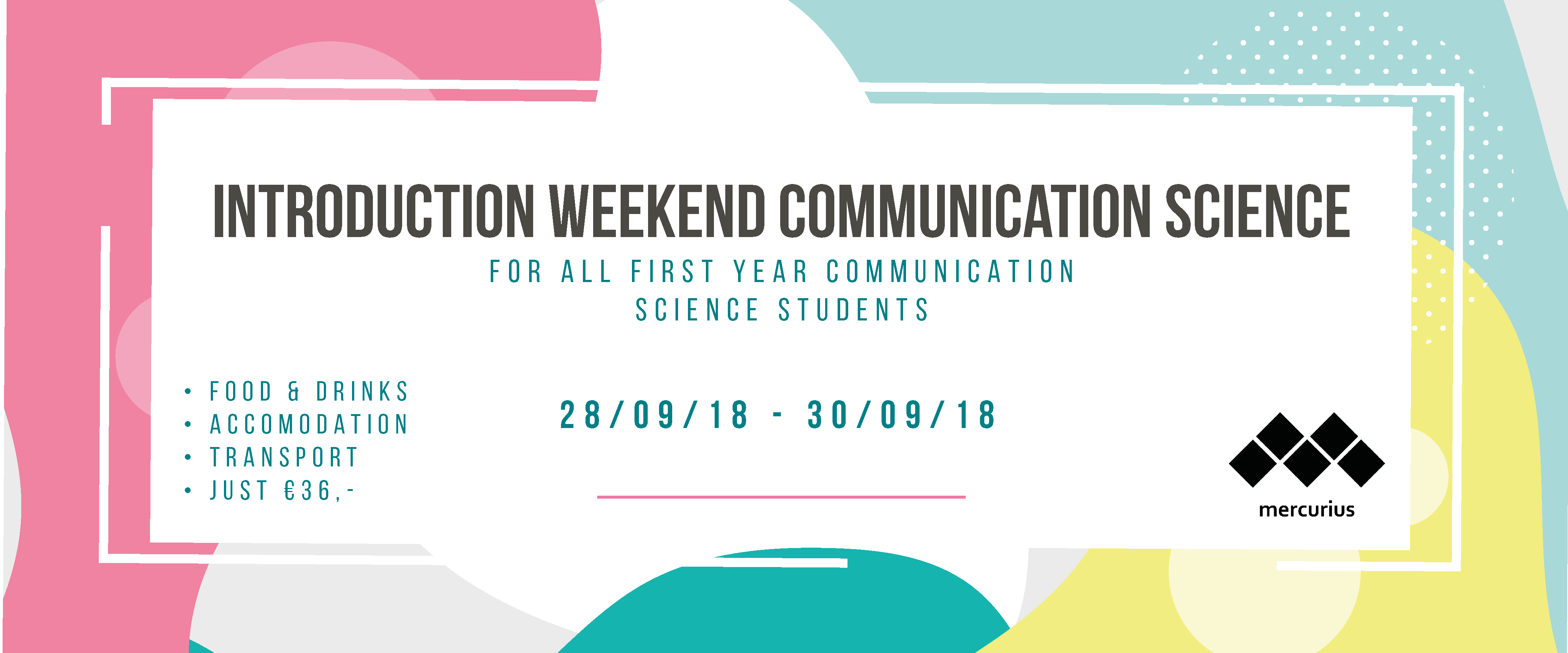 On 28 September, the Mercurius study association leaves for the friendly village called Vorden for the annual introduction weekend for first-year students. This weekend is the perfect opportunity to get to know other new first-year Communication Science students!
On Friday afternoon we will travel to Vorden with a group of about 50 students with a big bus. During the weekend we will organize various introductory activities to get to know each other better. We will play (drinks) games, chill on the farm and party all night long.
Not entirely unimportant: the weekend is all inclusive. This means that food (breakfast, dinner and snacks), drinks (yes, also alcohol), bus and accommodation are included in the price of only € 36, – for the whole weekend. We will return to Amsterdam on Sunday afternoon (30 September).
The introduction weekend is meant for first-year students who would like to meet their fellow students and get to know them better. If you want to join the introduction weekend, sign up quickly! Be quick because there are only a limited number of beds available!
Terms and conditions here:  https://drive.google.com/file/d/1t3bUjA7U9vpv7PN8QAH9Fen1t-U6BexM/view?usp=sharing
Er zijn geen tickets meer beschikbaar omdat dit event reeds is begonnen/voorbij is.