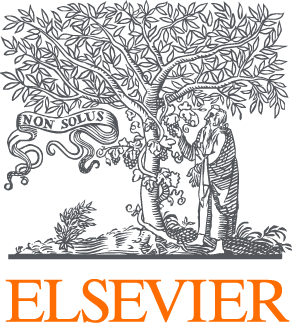 Elsevier
Are you an enthusiastic communicator with an interest in media and a passion for science? Do you want to learn about communications in an international business environment? Here's your chance!
Elsevier's Global Communications department is offering a 6-month communications internship position within its Strategic Communications & Brand group. This is an excellent opportunity for someone interested in entering the field of corporate communications.
Together with the Communications Officer, the intern will work on communicating news from across the business to international media, with a special focus on science research communication. As part of the Global Communications team, the intern will find opportunities to learn about and contribute to different types of communications in a global business environment focused on science and technology, starting from April 2019 until October 2019 (exact dates to be discussed).
The intern's activities will include helping edit, proofread and distribute Elsevier's press releases across our primary channels and related media agencies. Writing original content for internal and external uses (including Elsevier's blog, Elsevier Connect) will also be part of the role. Additionally, you will be answering general queries from media outlets and monitoring social media and news coverage. Fluency in English is a requirement.
Based in Amsterdam, you will report to the Communications Officer. You will work a minimum of 4 days a week.
What you should bring
       Currently enrolled as a Master's student in a field related to communication or science
       Requirement: candidate must be enrolled in a university program to be eligible for an internship, according to Dutch law
       Native or near-native English speaker with excellent communications skills, both in writing and in everyday engagements with stakeholders and external customers
       Proficiency with Microsoft Office (Word, Excel, Outlook)
       Experience with content management systems such as Squiz
       Strong organizational skills, the ability to take initiative
       Attention to detail and ability to work independently
       Affinity with science, news and the media
       Flexible work attitude and able to work under (time) pressure
       Proficiency with Adobe Photoshop and/or InDesign is a plus
Pay: 500 Euros per month
Recruiter: Jade Labouze, Talent Acquisition
About Elsevier
Elsevier is a global information analytics business that helps scientists and clinicians to find new answers, reshape human knowledge, and tackle the most urgent human crises. For 140 years, we have partnered with the research world to curate and verify scientific knowledge. Today, we're committed to bringing that rigor to a new generation of platforms. Elsevier provides digital solutions and tools in the areas of strategic research management, R&D performance, clinical decision support, and professional education; including ScienceDirect, Scopus, SciVal, ClinicalKey and Sherpath. Elsevier publishes over 2,500 digitized journals, including The Lancet and Cell, 39,000 e-book titles and many iconic reference works, including Gray's Anatomy. Elsevier is part of RELX Group, a global provider of information and analytics for professionals and business customers across industries. www.elsevier.com
Contact
Jonathan Davis, Communications Officer
Elsevier
+31 20 485 2719
+31 6 20 987 384
j.davis.1@elsevier.com